Hipster UC

UNDER COUNTER – FOR TOP QUALITY
Unique design, Android Tablet, Space Saving, Brew basket stainless steel, Cold Brew unlocked,
Transform Your Coffee Game
The Hipster UC isn't just another filter brewer; it's a true design masterpiece. With its industrial chic aesthetic and contemporary allure, it's more than just a coffee brewer– it's a style statement. But what truly makes it stand out from the competition is its ingenious design – the main unit discreetly resides under the counter, making it a space-saving powerhouse.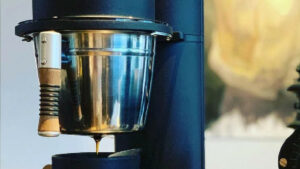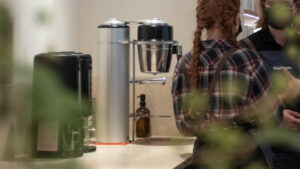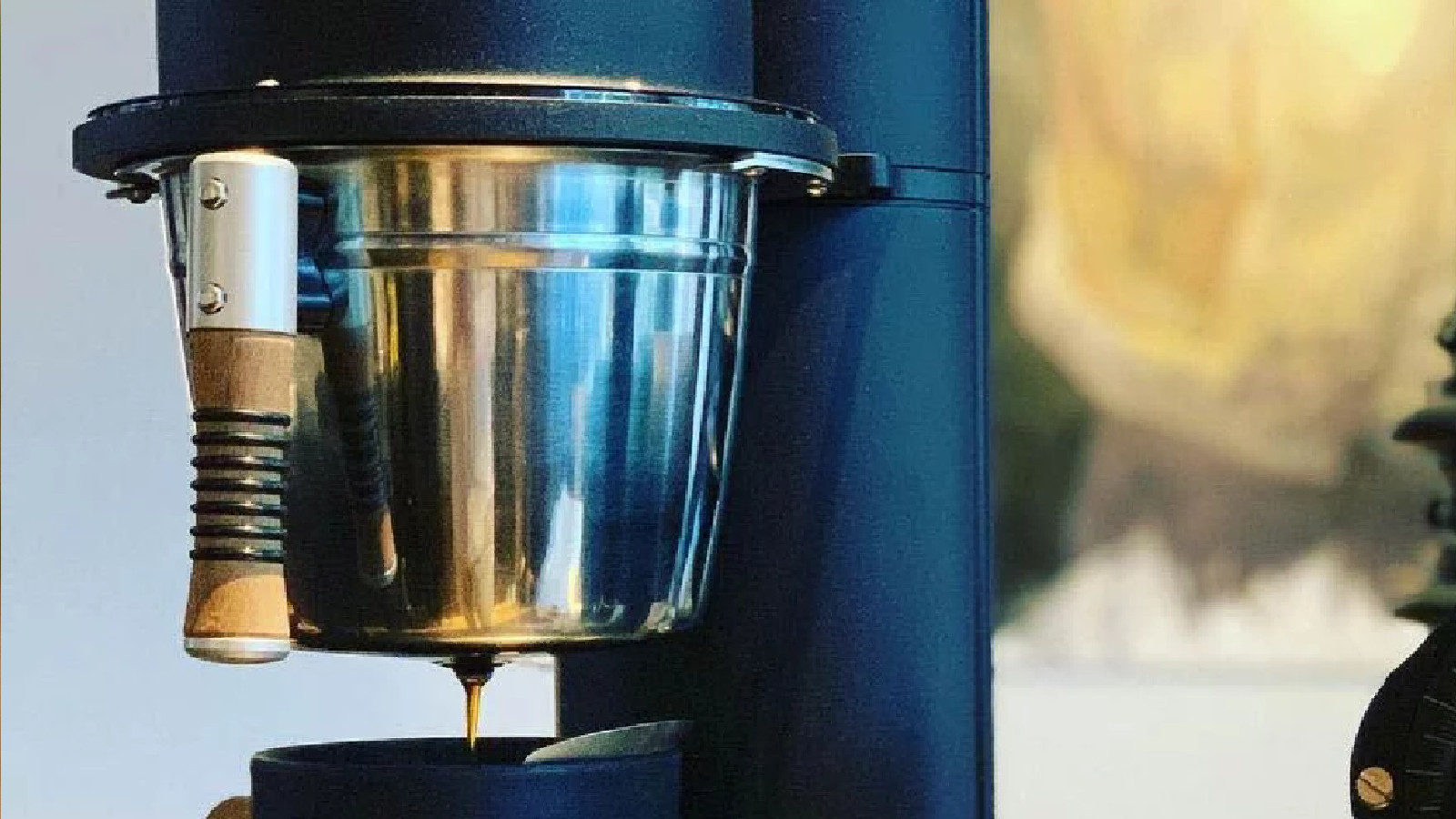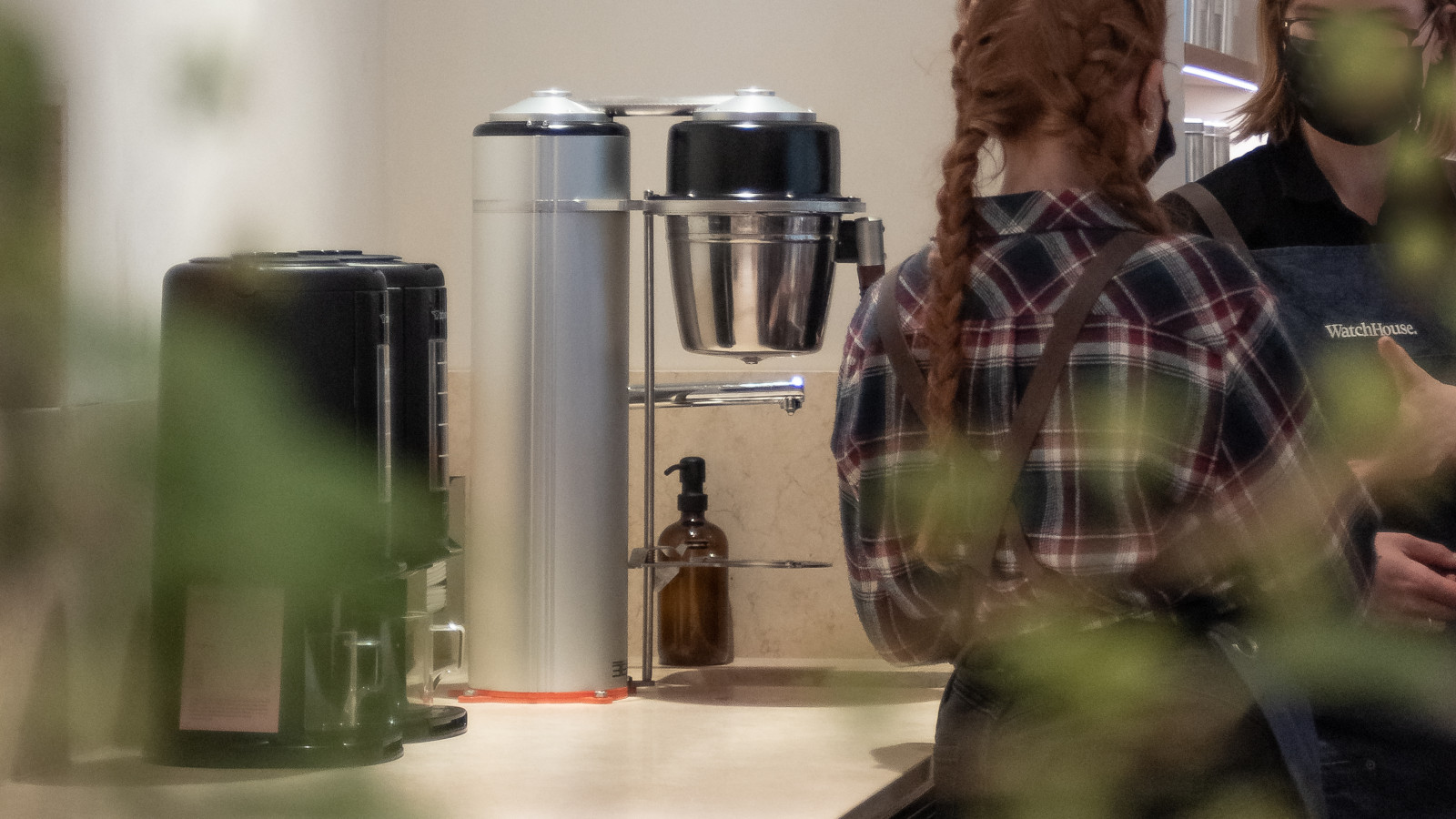 Unleash Cold Brew Brilliance
Maximize your sales potential with the Hipster UC's permanent cold drip function, now unlocked and ready to impress. Brew up to 2.5 liters of world-class cold drip coffee in about 20 minutes that's sure to entice your customers and boost your revenue.
Pour-Over Excellence, Simplified
Achieve pour-over perfection with unmatched ease. The Hipster UC's streamlined design and precision engineering guarantee a consistently exceptional pour-over experience. Whether you're a seasoned barista or a coffee enthusiast, this innovative filter brewer ensures every cup is a masterpiece that can help drive up your sales.
Make the Hipster UC Your Partner
Welcome the Hipster UC into your coffee corner and watch your sales soar. With its space-saving design, captivating cold brew capabilities, and streamlined pour-over prowess, it's the ultimate addition for businesses looking to elevate their coffee offerings and increase their revenue. Don't miss out on the opportunity to boost your sales with this exceptional coffee machine.
INCLUDED in a Hipster UC
Tablet with 3TEMP application configured
Cold Drip function unlocked
Brew basket, stainless steel
25 Hipster coffee filter
Heatcase (main unit)
4G router + SIM card (Europe and US only)
One year of online support 3temp.online
SPECIFICATIONS
Capacity: 150 ml to 3,8 litre (gallon)
Up to 200 cups/h.
Total weight: 10.0 kg + 6 kg (heatcase)
Max power hot: 230v, 1x 2400W
Max power cold: 1x 36W
Max power idle: 3.8 W
DIMENSIONS
TOP UNIT
Width 220 mm
Height 580 mm
Depth 435 mm
MAIN UNIT (under counter)
Width 181 mm
Height 266 mm
Depth 395 mm
Thermos
Max thermos height 300 mm
Max thermos diameter 203 mm
ACCESSORIES AND OPTIONS
READ MORE
Product images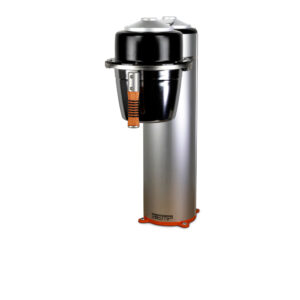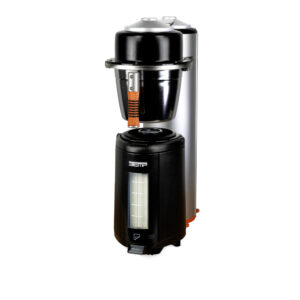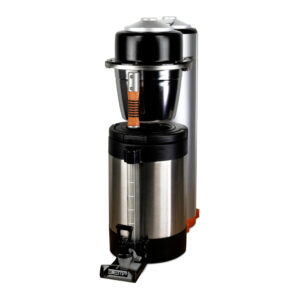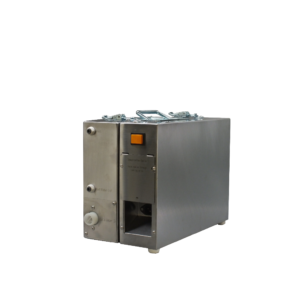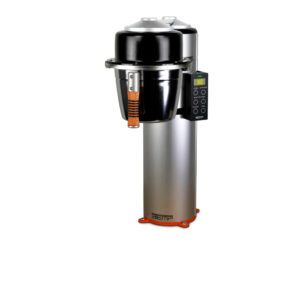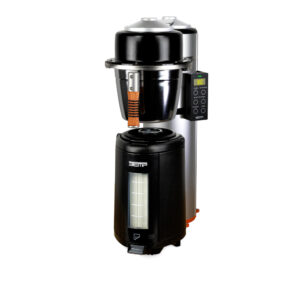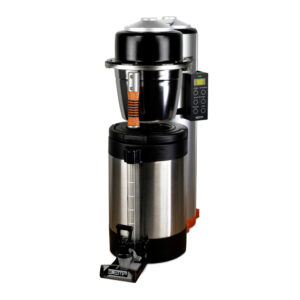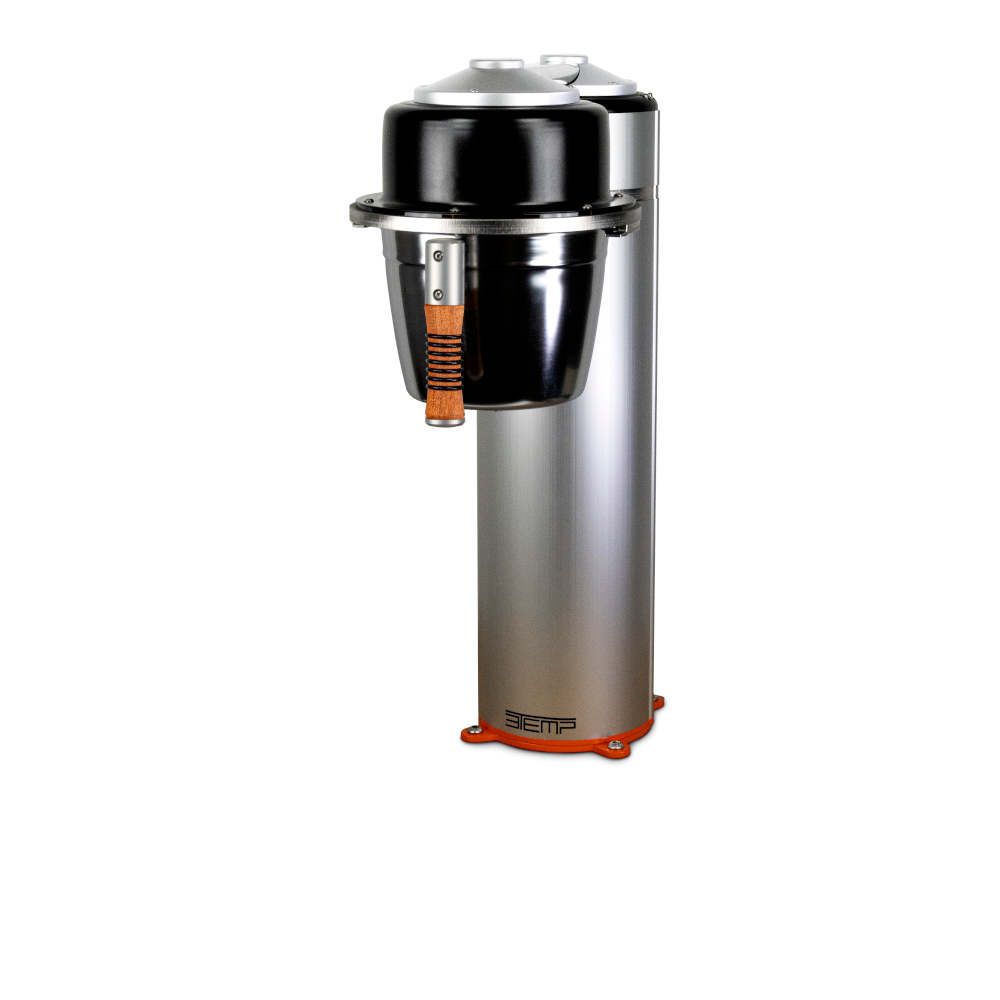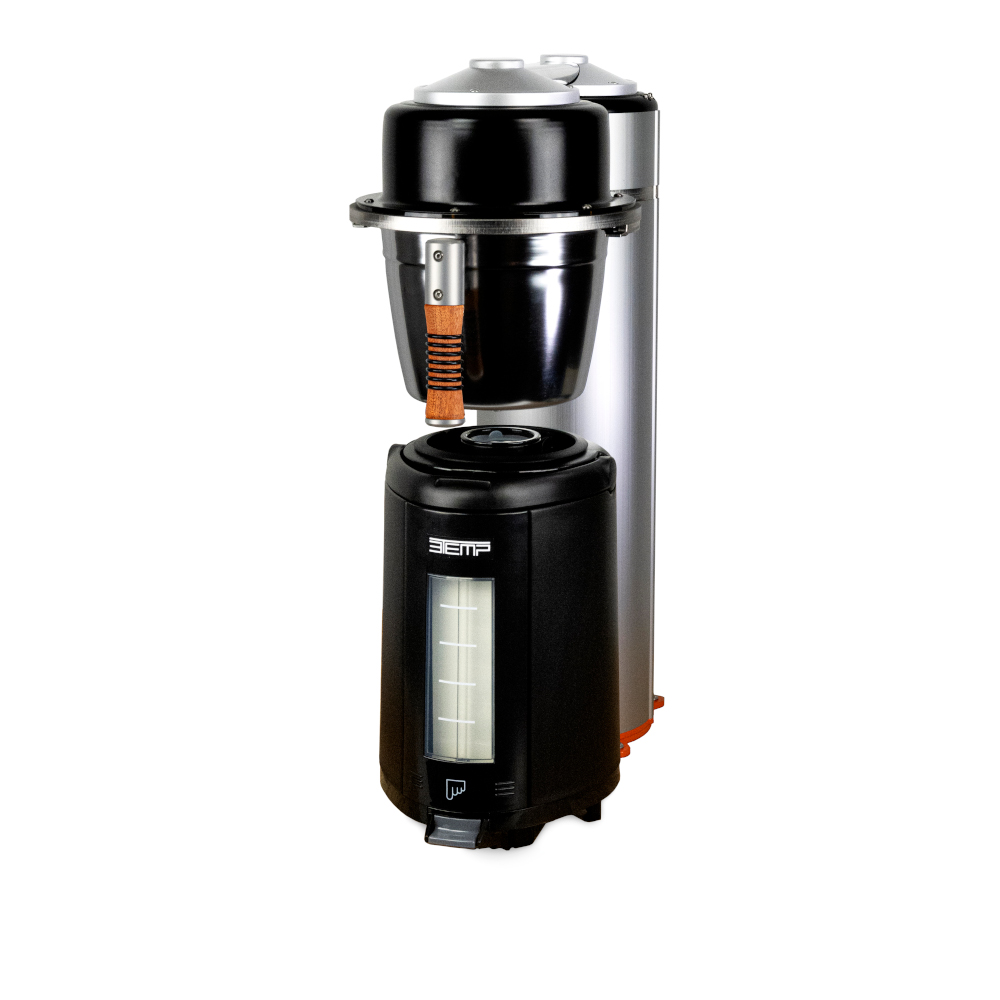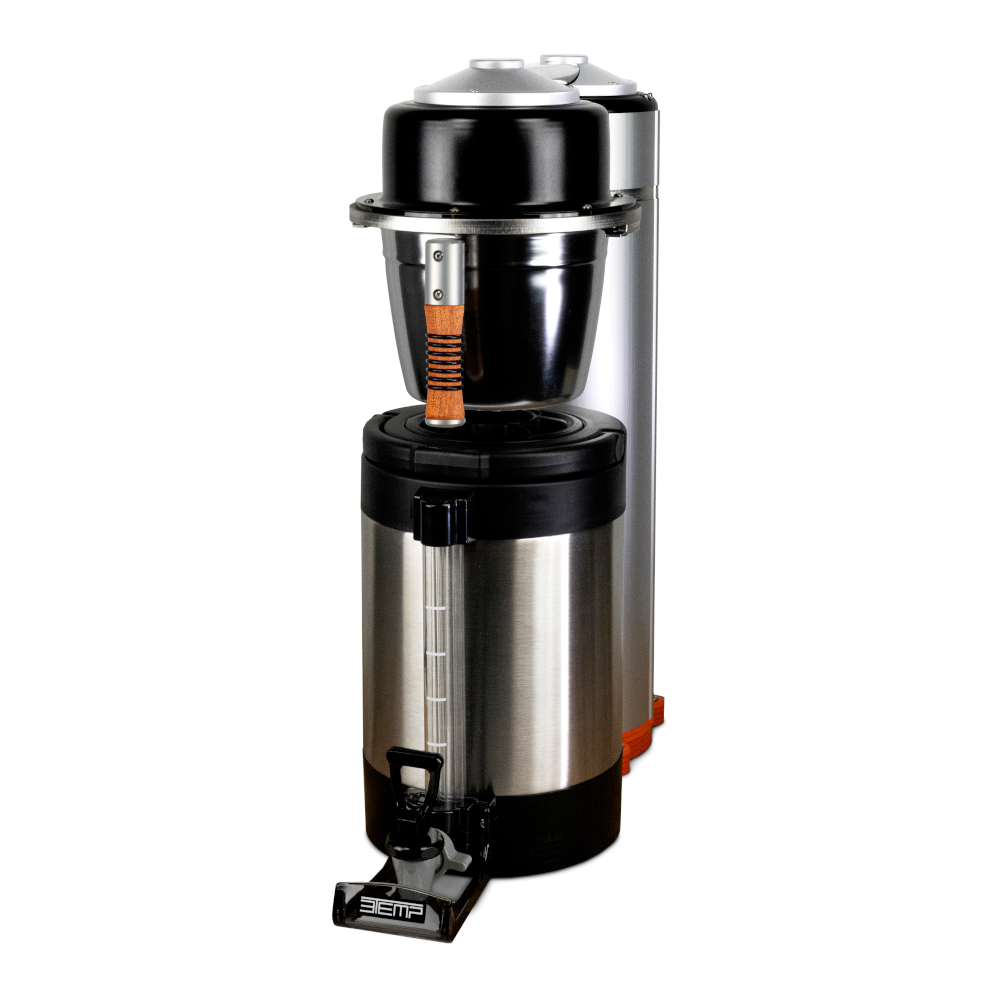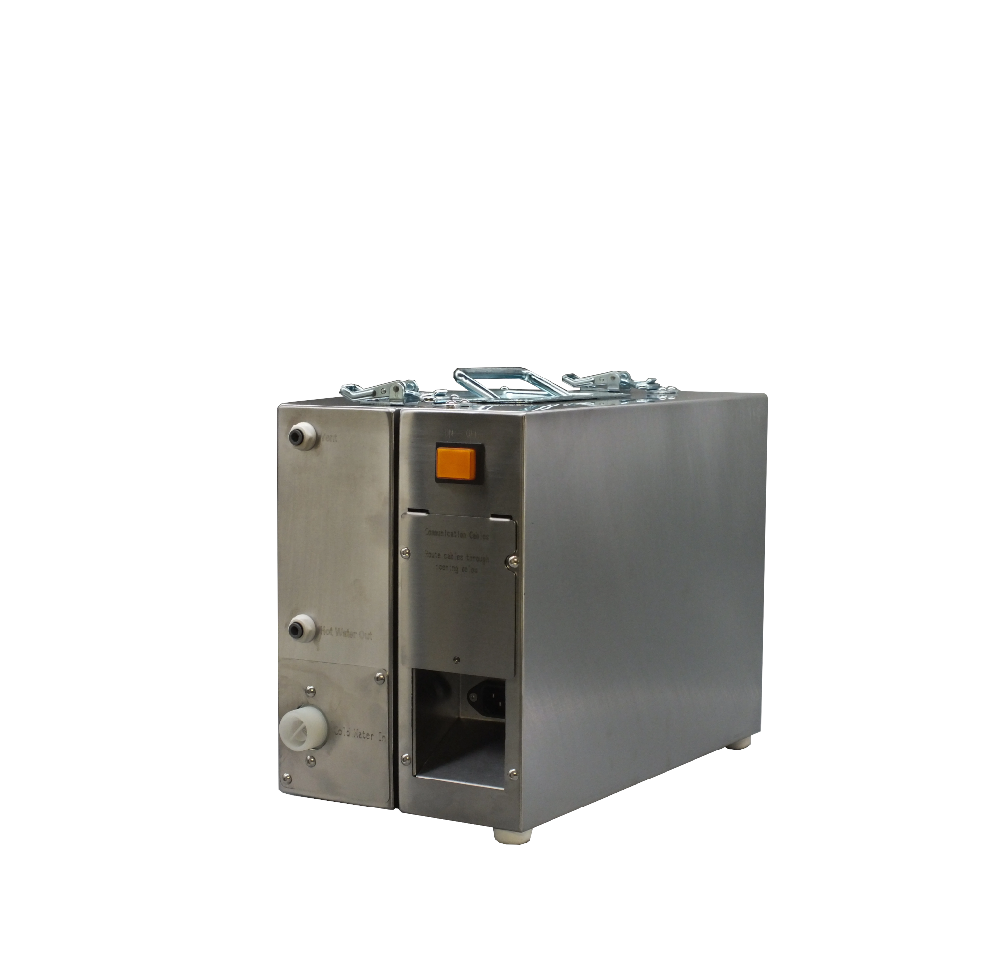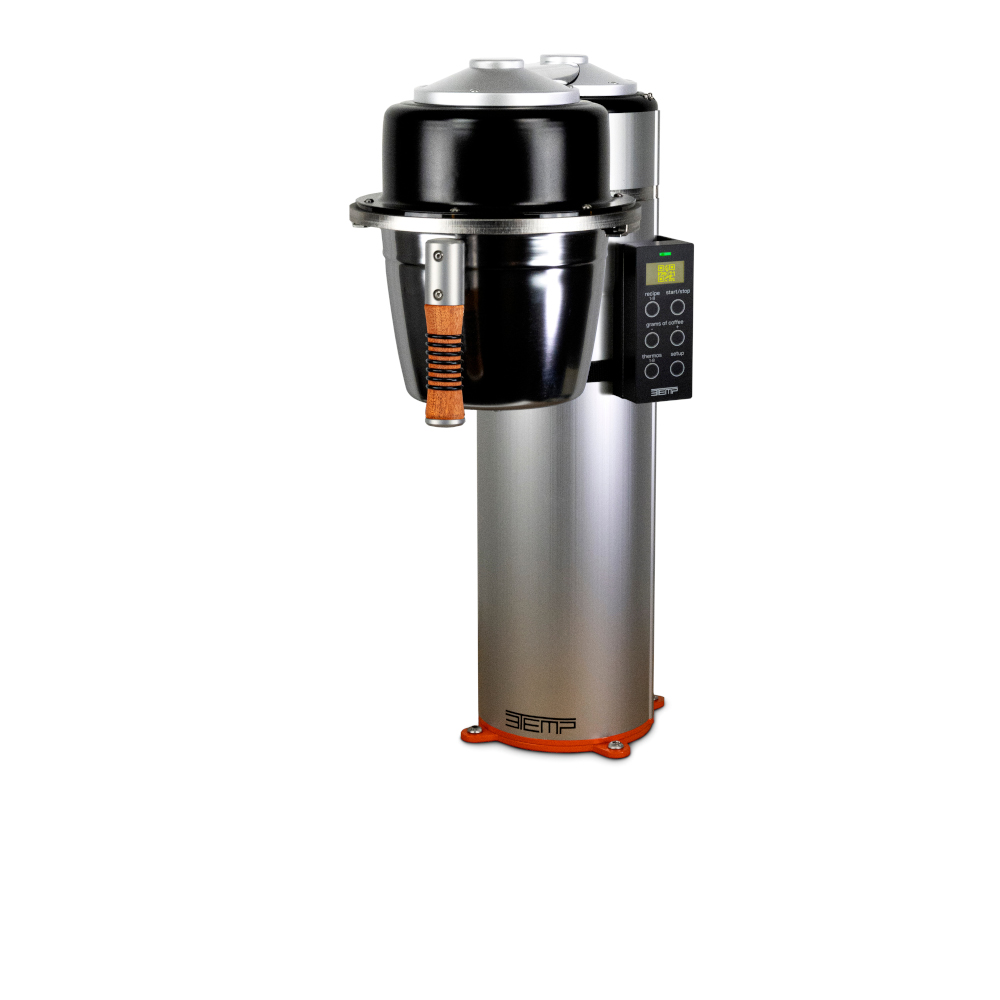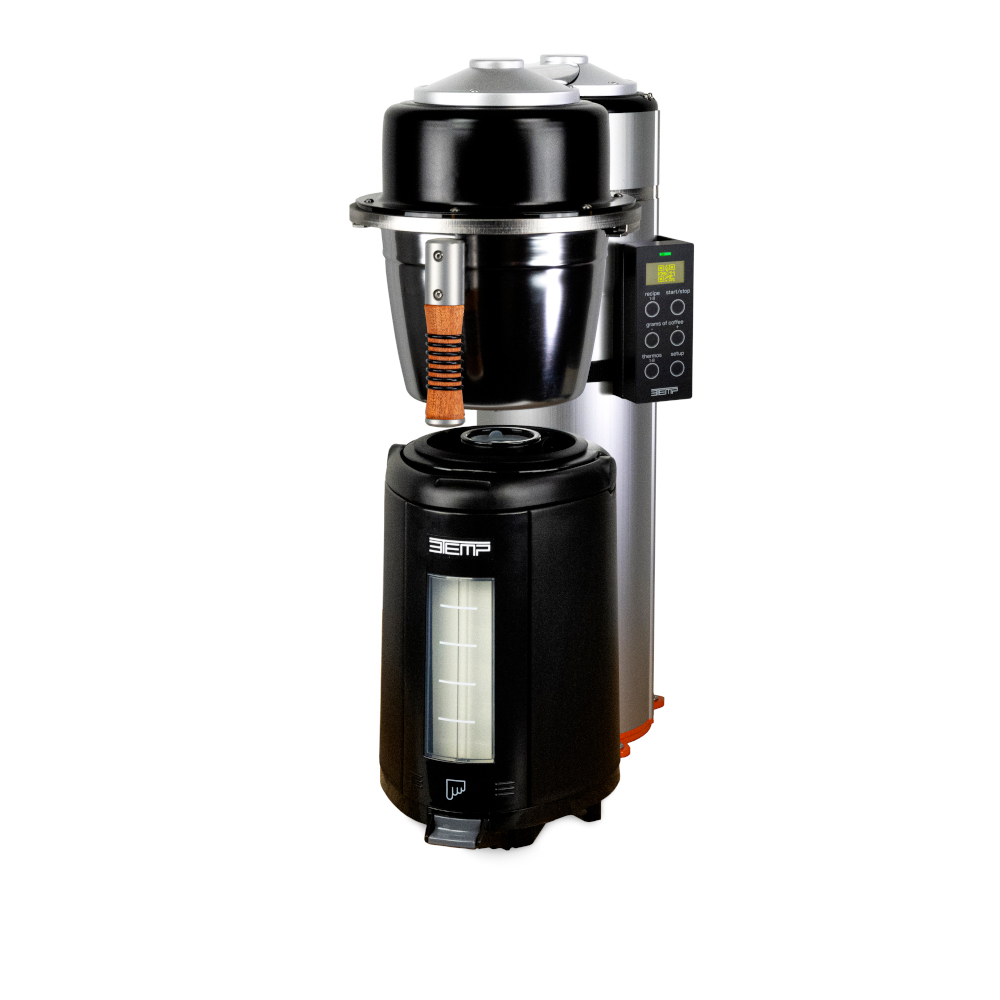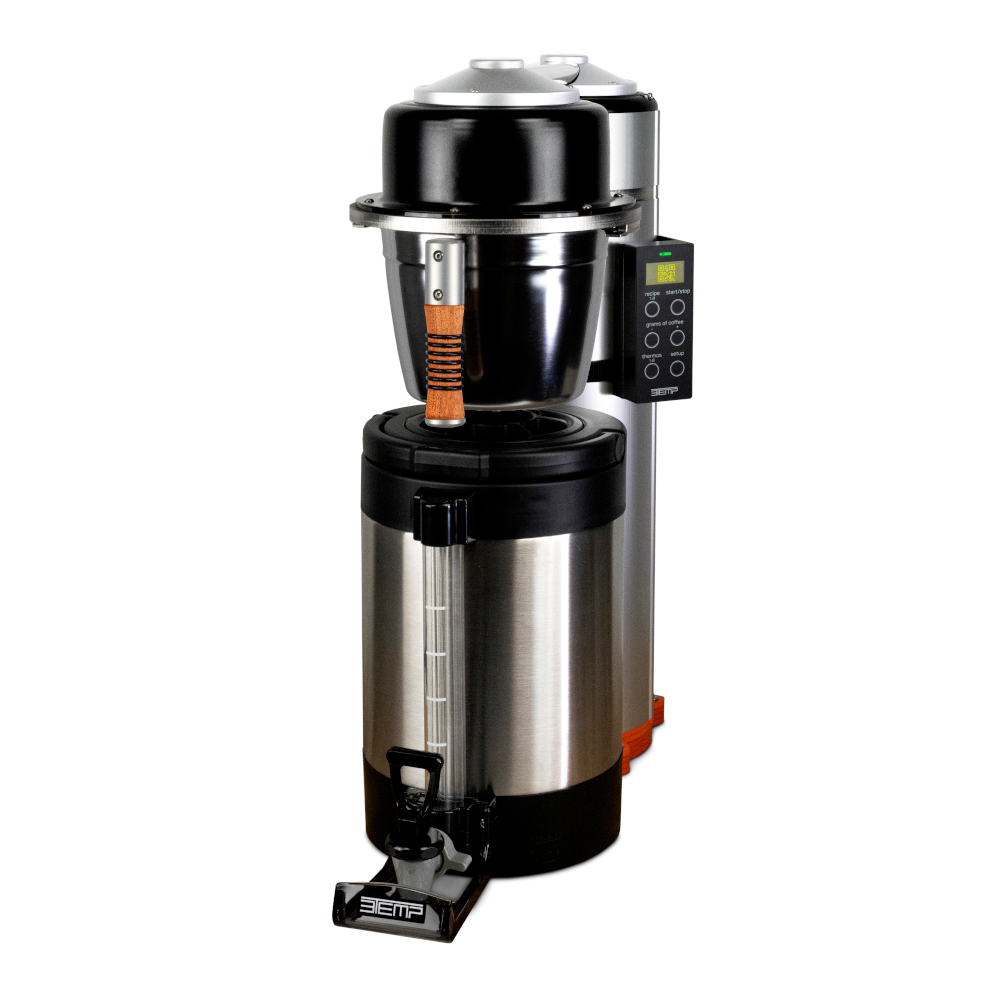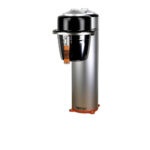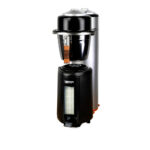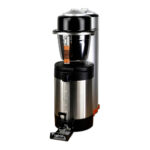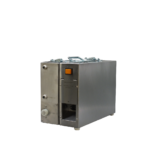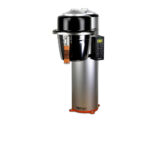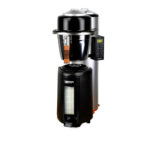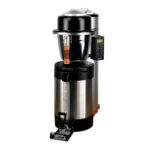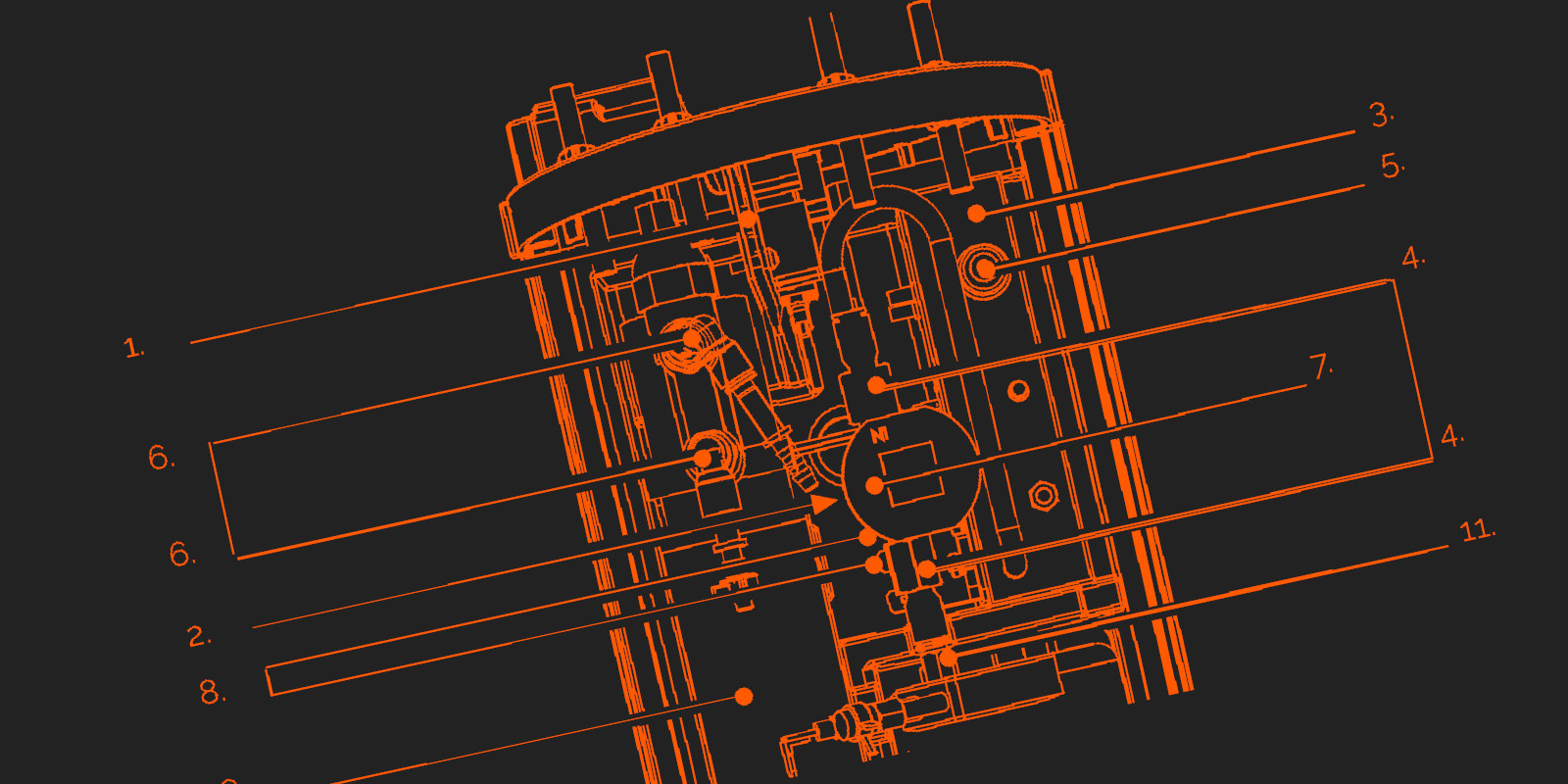 THE 3TEMP BREWERS
The 3TEMP brewers exemplify innovation in the world of coffee brewing. Despite their revolutionary design, they remain incredibly user-friendly. With these brewers, you can effortlessly create a wide range of coffee experiences, from a milder, creamier cup to the most exquisite specialty coffees, all expertly extracted to perfection.
So you can also choose between hot and cold extraxtion – one of the unique features of our brewers is the fantastic cold drip function. Within 20 minutes, you get more than 2 litres of premium Cold Drip coffee.
Up to one gallon (3.8 litres) of perfectly brewed coffee using the 3TEMP pour-over method. All models in the range feature the unique, patented pour-over technique and temperature control, which allows you to set different temperatures at the start, middle and end of each brew.
Innovative design
Experience cutting-edge design with 3TEMP brewers. These modern marvels combine functionality with striking aesthetics, crafted from high-quality materials like stainless steel and aluminum. You'll appreciate the thoughtful design details, including wooden handles and panels, that elevate the overall look.
SUSTAINABILITY
At 3TEMP, we prioritize sustainability in our brewing solutions. Our brewers are engineered for energy efficiency and minimal water consumption, making them environmentally conscious choices. Moreover, our brewers boast a calculated lifecycle of approximately 20 years, ensuring a long-lasting commitment to eco-friendliness. Additionally, our innovative IoT technology enables remote monitoring and control, significantly reducing the need for on-site service visits, contributing to further sustainability efforts.
PRECISION BREWING
3TEMP brewers employ state-of-the-art technology for precise temperature and flow control, ensuring a consistently delightful coffee experience. Savor your favorite coffee with your preferred flavor and aroma, each cup brewed to perfection.
VERSATILITY
Discover the versatility of 3TEMP brewers. With advanced temperature and flow control technology, every brew yields a consistently delicious cup of coffee. Enjoy your preferred flavor and aroma, tailored to your exact preferences, each and every time.