3TEMP ⋅ Hipster Series
---
Hipster 1
The first of its kind
Batch brew, single brew, cold brew, programmable recipes
The Hipster 1 is the first of a series of unique and powerful pour-over filter brewers. Brewing coffee on a level never seen before the Hipster 1 had a high impact on the speciality coffee scene not only in Europe, but also in many countries outside the EU. The futuristic design even led to an appearance in a well-known Hollywood film.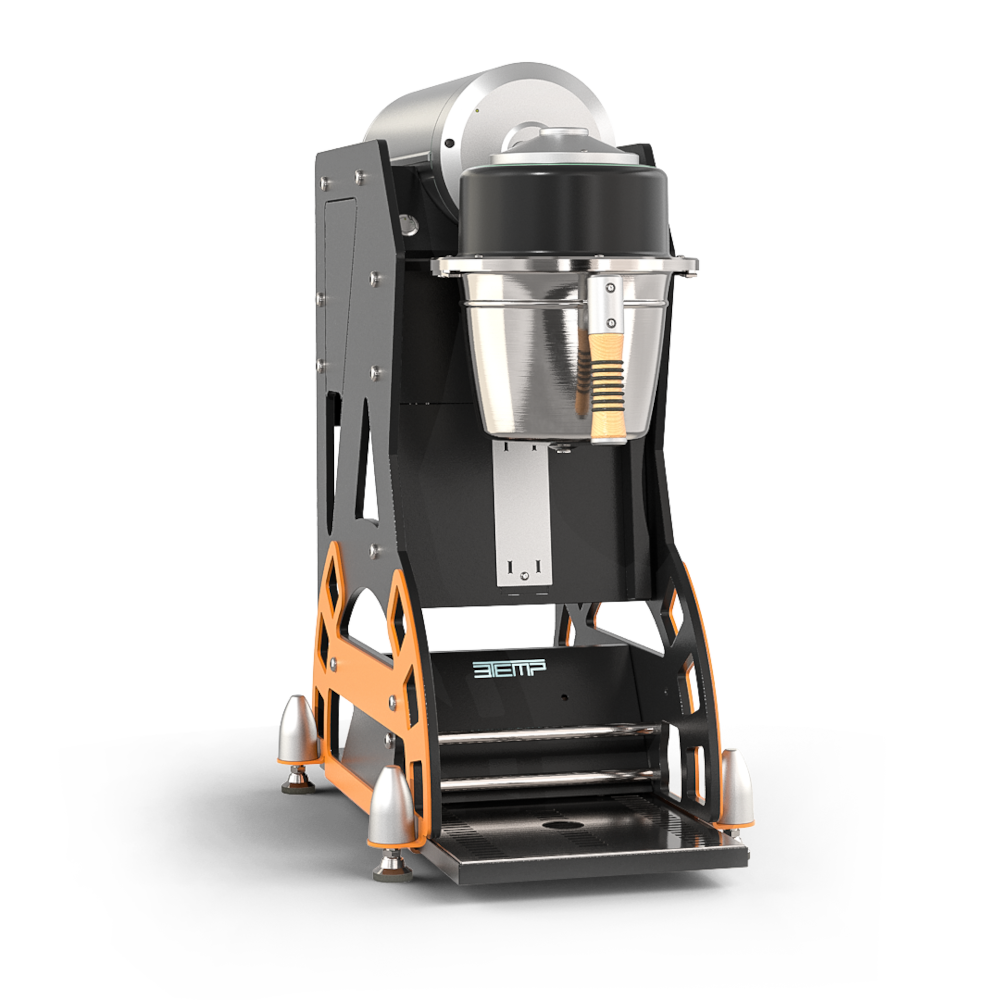 Included
Tablet with 3TEMP application installed
Pour-over batch brew – upp to 2.5 litres
Single-cup brew – from 100 ml
4G router + SIM card (Europe and US models)
One year of online support 3temp.online
The 3TEMP Brewers
The 3TEMP brewers are among the most advanced brewing devices in the world. But as advanced as they are, they are also easy to use. You can brew standard coffee with a mild and creamy taste as well as the finest coffee specialities. So you can also choose between hot and cold extraxtion – one of the unique features of our brewers is the fantastic cold drip function. Within 20 minutes, you get more than 2 litres of premium cold-brewed drip coffee.
From one cup to one gallon (3.8 litres) of perfectly brewed coffee using the pour-over method. All models in the range feature the unique, patented 3TEMP temperature control, which allows you to set different temperatures at the start, middle and end of each brew.
Specifications
Capacity: 150 ml to 2.5 litre
Up to 200 cups/h.
Total weight: 28.0 kg
Max power hot: 230v, 1x 2400W
Max power cold: 1x 36W
Max power idle: 3.8 W
Dimensions
Width 330 mm
Height 665 mm
Depth 570 mm
Max Thermos height
Max thermos height 300 mm
Max thermos diameter 240 mm
Accessories and Options
Downloads
Read more