3TEMP pour-over filter brewers

All our products are NEMKO and UL Certified

The next Generation
Embrace the familiarity of our classic Hipsters, now elevated with a refreshing twist of new designs while preserving all the beloved features you know and love.

Elegant wooden side panels

Easy On-Counter installation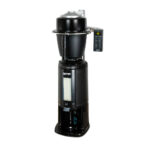 Easily adjustable brew height

Space saving

Main unit under the counter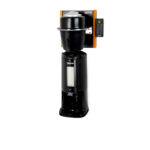 Adjustable height on installation

Minimum space usage

Main unit behind a wall / under the counter
The iconic classics
The iconic design of our classic Hipsters has been enhanced with improved components.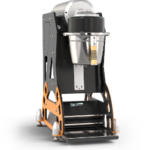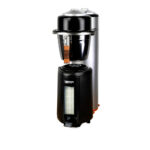 Coffee on a new level
The 3TEMP pour-over filter batch brewers  are one of the world's most sustainable coffee brewers. Easy to use and advanced at the same time.  They are capable of brewing standard coffee with a mild and creamy taste as well as extracting the finest speciality coffee on level of a top Barista
You can brew hot or cold – one of the unique features of the 3TEMP brewers is the fantastic cold brew function. Within 20 minutes, you get more than 2 litres of premium cold brew.
From one cup to one gallon (3.8 litres) of perfect brewed coffee done with pour-over technique. The brewers all have the unique 3TEMP patented temperature control, letting you have different temperatures at the beginning, middle, and at the end of every brew.
3TEMP Filter Brewers compared
PULS
WALL
KOBRA
Hipster 1
Hipster UC
Hipster UC Double
Batch Brew
Single Brew
Ready *
Ready *
Ready *
Cold Brew
optional
optional
optional
Brew Basket, black
plastic
optional
optional
optional
Brew Basket, stainless steel
incl. V6 insert
optional
optional
optional
Driptray
optional
optional
optional
Button Controller
OLED
optional
optional
optional
Tablet
incl. 3TEMP Hipster application
optional
optional
optional
Thermos 2.5 litres
optional
optional
optional
Thermos 3.8 litres
optional
optional
optional
optional
optional
Router incl. SIM-card
for IoT and online support
Waterfilter bestmax
optional
optional
optional
optional
optional
optional
*) Ready: The function is implemented, but additional accessory is recommended (Brew Basket Stainless Steel with V60 insert)
**) SIM-Card: One year internet and online-support are included. Please note: Extendable or renewable at any time.