3TEMP ⋅ Distributors
---
Partners
Together for you!
Would you like to contact us to find the nearest partner or would you like to become a dealer in your region yourself? Do not hesitate to …
3TEMP Partner Program
Our Reseller Partner Program enables leading corporate resellers to sell our 3TEMP solutions in the global marketplace. We are committed to our reseller partners and strive to ensure mutual success by providing our partners with high-quality sales tools and marketing assets, technical training and a dedicated on-call team to provide quotes, technical help and any other assistance necessary to identify, develop and close any 3TEMP business.
If you would like to become a reseller
please CONTACT US us or give us a call on +46 570 711 300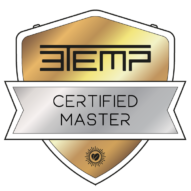 3TEMP Certification
To earn the 3TEMP certification, you have facilitated and passed all the training sessions and queries, that 3TEMP has required. You are entitled to call yourselves a 3TEMP certified master.